Finding our life's vocation requires overcoming the expectations we heap on ourselves – let alone those that other people demand of us. If David had listened to other people's ideas on the "Five Best Ways to fight Giants," and lumbered into action against Goliath the moment he donned Saul's suit of armour, he would not have lasted five minutes. It was only by consciously resisting the obvious way of doing things that he was free to use his God-given gifting.

Though there may well be kernels of truth in most of the comments and criticisms that come our way, which we do well to pay attention to, we dare not allow our life to be directed by other people's agendas. Just as many of the diagnoses people suggested concerning Rosalind's convulsions proved mercifully wide of the mark, there is nothing to be gained by trying to force ourselves to embrace perspectives that simply do not witness in our spirit. At the same time we must keep our hearts wide open for the Lord's genuine challenges and promptings.

Whilst ministering in Hong Kong recently, the Lord told Michael Ross-Watson to pay a visit to Jakarta. He had less than no idea what the reason for this journey might be, so he booked a ticket in obedience to stay for just one night. Whatever the Lord had in mind would have to happen rapidly! He still had no clear idea what he was meant to do when he landed in Indonesia, so he made his way to visit some old friends: a family of six sisters and their brother, who run a Christian bookshop.

When Michael reached the bookshop at three o'clock, there was nobody there. Learning that the brother, the patriarch of the family, had just died, Michael made his way to their house as fast as he could. "Is that really you, Michael?" the man's wife gasped. "We haven't seen you for years. Come and join the family for the evening – stay the night . . ." She ran into his arms and he spent time praying and ministering to the whole extended family – all seventy of them!

The family invited Michael to conduct the wake that evening, during which three people came to Christ. The following morning he was on his way again, having fulfilled what the Lord had sent him on this long journey to accomplish: to minister to precious saints who were grieving, and to bring others to faith. Just as Michael stepped out in faith and went the extra mile, may we be willing to do the same, if the Lord whispers His leading to us.
Reflect and Pray

Those of us who are used to "lending our strength" to others may also be the ones who are in most danger of suppressing our own needs. This is a plea to ministers and carers not to "neglect their own vineyards."9


Lord, it can be so difficult for us to say "no."

We feel such a pressure to appear strong,
and fail to attend to our own grief.

Help us to do so, Lord,
before exhaustion obliges us to.

Just as we would feel no guilt
about taking time off with a bout of 'flu,
help us not to balk
when it comes to working our own grief through.

In Jesus' name, Amen.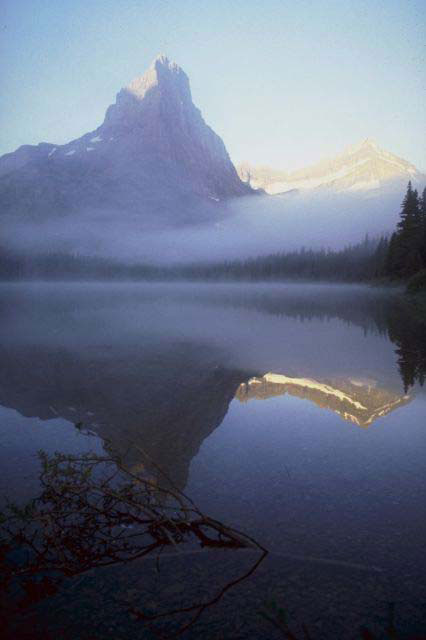 serifphotodvd